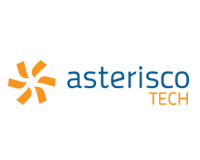 Asterisco Tech s.r.l.
Via Camillo Bozza, 14 – 06073 Corciano (PG)
Tel. + 39 075 7825790
Fax +39 075 7823791
Asterisco Tech designs and manufactures test benches both for end-of-production-line testing and for research and development lab activities in the following areas:
Aeronautics
Mechanics
Automotive
Hydraulic
Electric
Electronic
Thanks to appropriate structure and corporate organization, we are able to cover the entire supply cycle:
Mechanical Design
Oil-hydraulic and pneumatic design
Electrical engineering
Software development
Mechanical construction
Manufacture of electrical panels
Assembling
Testing
Installation, training and commissioning at the client's premises anywhere in the world
Management of spare parts and after sales service
Asterisco Tech has implemented a quality management system certified to EN ISO 9001 standard, 2015 edition.
MAIN DATE
Year 2011: The company was founded by Alessio Damiani
Year 2015: When Alessio Luchetta, Gianni Cruciani and Luca Bigi became partners, the company's core activities focused on test systems, industrial automation and software.
Year 2016: Asterisco Tech developed the first test bench for the aeronautic sector
Year 2017: The first test bench dedicated to foreign clients was built. The company entered the electrical automotive testing and the automotive electronic control units sectors.