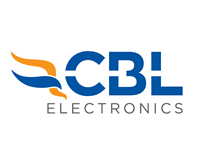 CBL Electronics
Località Pian di Porto Voc. Bodoglie – 148-p/3 – 06059 Todi (PG) – Italia
Tel. +39 (0) 75 8989408
Since 2002, CBL Electronics has been working on all the aspects of electronic design. Our field of expertise includes the design and production of hardware and software, testing for the semiconductor industry, development of systems and test programs, support on reliability tests suitable for any application and use. CBL Electronics' projects are mainly on demand in the aerospace and defence sectors, but the company's know-how can also be applied to naval, medical, automotive and consumer electronics sectors. Our goal is to build win-win relationships with our partners.
Innovation, insight and reliability are our core values. Thanks to the team of highly skilled engineers, CBL Electronics was able to develop projects in various fields, providing its clients with customized solutions and ongoing support, contributing, amongst other things, to the success of Exomars and Rosetta missions and to M-345 and AW-169 projects.
SKILLS
Mechanical
Mechanical engineering: 2D and 3D mechanical CAD.
Electronics: analogical and digital, including CAD CAM development and final debugging.
Production
Equipment: laboratory instruments and benches for functional tests.
Machining: mechanical engineering and production of mechanical parts.
Testing equipment: oscilloscopes, spectrum analysers, function generators, power packs, electronic load, digital and analog simulators.
Services
Assembly of electronic boards, test benches and racks.
Revision of projects and debugging of new-release products.
On site engineering consulting services and support.
Assistance within 24 hours.
Remote assistance.
Project management and quality assurance based on ISO 9001:2015 standards.
Electronic design
Hardware: analog; digital and mixed signals data acquisition and processing systems; communication systems; power management systems; test benches for avionics; defence and space applications.
Software: C++, C#, Java, visual C, Visual Basic, TestStand; NI Labview (LabView/ LabWindows CVI, Labview real time, Labview FPGA); semiconductor test programs; functional and boundary scan test programs.
Firmware: Microcontrollers (AVR); FPGAs; Microprocessors (ARM Cortex); DSPs, SOC (Xilinx Zynq, NIOS); Core IP for fast interfaces.
Layout Design and signal integrity.
System integration for avionics, space and defence applications
Mechanical Design
2D/3D Design.
thermal and fluid-dynamic analysis.
Dimensional analysis PCB for mechanical integration verification.
MAIN DATES
2010: AMMC A-129 – Testing system for the on-board computer
2011: SAS Philae Lander Rosetta – In collaboration with the Politecnico di Milano: solar panel simulator to test the Philae lander Satellite of the Rosetta Satellite
2013: Exomars – PCDU Propulsion Control and Distribution units built for Selex-Es
2015: ATOM – Automatic Test on Modular Mainframe,  able to acquire/stimulate the UUT (Unit Under Test) with both digital and analog signals.
2015: Cockpit display – Design of M-345 video processing