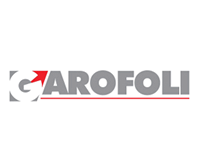 Garofoli
Strada di Pantano, 15/13 – 05100 Terni (TR) – Italia
Tel. +39 (0) 744 803511 a.r.
Fax +39 (0) 744 811808
Research, design, innovation: these are the key factors of Garofoli S.p.A. which, right from its foundation, aimed at growing to conquer increasingly more technologically advanced markets. Upgrading and constant research aimed at defining new application techniques mean that the company is recognized as an ideal partner in the field of electromechanical and high-technological impact constructions.
Garofoli S.p.A. also operates at international level, in the defence, aerospace and telecommunications fields, as well as in the energy and medical sectors.
SKILLS
Mechanical engineering:
Modelling and design activities using different 2D and 3D software solutions and programmes such as ANSYS (FEM modelling), MECHANICAL, INVENTOR, SOLID EDGE.
Electronics: design of electromechanical components.
Software: Integrated design of control systems for the operation of equipment/systems and integration of communication technologies between subsystems over Ethernet cable and/or wireless. Automatic slave systems for electromechanical products and foodstuffs.
Production
Machining: highly specialised production centres (FMS) that can carry out precision machining and micromechanics with all the aluminium alloys, titanium and composite materials. High-precision turning, boring, milling up to 4,000 mm in diameter.
Testing plants: geometric and dimensional checks and tests.
Targeted testing services, designed specifically for the supply product are also available.
Special processes
Non-destructive tests: CND with visual method and penetrating liquids.
Welding: manual, semi-automatic and automatic welding, for the execution of TIG, MIG, electrode and resistance welding processes on various materials (carbon steel, stainless steel, aluminium alloys, cast iron).
Copper and brass soldering-brazing.
Galvanic treatments: superficial chemical conversion line of aluminium alloys and chrome-plating.
Painting: sanding and painting.
MAIN DATES
1946: "Garofoli Eraldo Costruzioni Meccaniche" was founded and immediately connected to the supply chain and subcontracting of the numerous companies that were developing radially around the steel company.
In 1977 Garofoli S.p.A. was founded: the workshop became a joint-stock company.
1989: the Italian Ministry of defence issued the first AQAP 2110 certification to Garofoli for the design and production of supplies for the military market such as shelters, telecommunications supports, air conditioning systems, mechanical parts and precision instruments.
1999: Foundation of AG-Inox Division, with the aim of establishing a new stainless steel verticalisation cluster in an area of historical significance in the steel industry both at national and international level.
2004: Garofoli Iberica, a subsidiary of Garofoli S.p.A. in Spain, was created  to strengthen and consolidate the Group's presence in the reference market.
2012: UNI EN 9100 certification specific for the defence and aerospace sector.