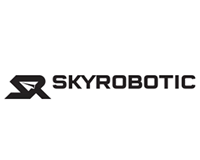 Skyrobotic
Strada dello Stabilimento 1 – 05035 Nera Montoro – Narni (TR)- Italia
Tel. +39 (0) 744 758137
Constantly driven by innovation, Skyrobotic produces and markets unmanned aerial vehicles (UAVs).  It combines more than ten years' experience and continuous innovation in the sector with full control of all the technological areas of the UAVs it produces.
Skyrobotic has developed the best solutions to meet the needs of the new sector's professionals and today offers the regulated national and international market products that guarantee a competitive advantage for its clients.
The company was established in December 2013 and is part of the Italeaf group: it operates in the industrial production of UAVs that weigh less than 25 kg. Skyrobotic combines the know how and experience in the field of Siralab Robotics, a company with a strong technological content, and the track record, operational experience and the financial capacity of Italeaf, a group leader in the cleantech and in the innovative industry sectors.
SKILLS
Mechanical engineering
Aeromechanical design of unmanned aerial vehicle systems.
Electronics: design of on-board avionics as well as of on-ground electronics.
Software: firmware development of the UAV (Unmanned Aerial Vehicle) and of the GCS (Ground Control Station).
Application development for mission management via tablet.
Services
Assembly: complete assembly of unmanned aerial vehicles, Ground Control Stations.
MAIN DATES
2013: Skyrobotic stemmed from the partnership between Siralab Robotics and Italeaf.
2014: the company won the "JAIR Award".
2015: share capital increase and transformation from LLC to company limited by shares
2015: the company moved to Nera Montoro and the largest Italian production centre (1200 sq. m) of UAVs