THE TEAM
In accordance with the articles of association, the association consists of the following bodies: the Members' Meeting, the President, the Vice-President, the Governing Council and the Secretary General.
Furthermore, the Association is organized into structures that perform different tasks.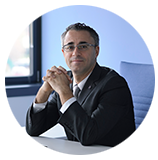 Antonio Baldaccini
President of Umbria Aerospace Cluster
CEO of UmbraGroup
Antonio Baldaccini has been the CEO of UMBRAGROUP since May 2014. Today, the group consists of four manufacturing sites and one Research Centre, with an annual turnover of about 160 million euros. He is the second Chief Executive Officer to lead the Company founded in 1972 and holds his office with great leadership skills and a strong international perspective, thanks to his twenty years' experience in the companies of the Umbra Group, in Italy and in the United States.
He brings to the plate excellent leadership skills and an international perspective.
He has extensive experience in all areas, and his background allows him to create great synergies which means that all the companies that belong to the brand are strongly oriented towards innovation. Mr Baldaccini is actively working to project the group into a new phase of development, through an ambitious business plan which is already giving outstanding results and will ensure the success of UmbraGroup in the future.
In fact, prior to his appointment as CEO, Antonio was the Vice President and General Manager of Operations of Umbra Cuscinetti, Inc., the US headquarters of the Group, as well as the Vice-President of Business Development of Umbra Cuscinetti S.p.A. (Italy), today UMBRAGROUP S.p.A. In January 2018 he was also appointed president of the Umbria Aerospace Cluster. Managerial knowledge on production, client service, quality, health, environment and safety, procurement, engineering and maintenance complete his professional background. He is a key figure in managing relationships with suppliers and in developing new business strategies with OEM clients in the United States.
He is responsible for the maintenance of the trade relations of the Group with The Boeing Company and for the development of new agreements with OEM clients based in the American West Coast. The CEO has gained extensive experience in managing the Statement of Work of Umbra with The Boeing Company for the Flap and stabilizer balls crews for Boeing Commercial platforms such as: B737 / B747 / B767 / B777. This involved managing the team assigned to the Statement of Work, including coordination of the work of the sales offices, supplier management, design, production and quality departments.
Antonio Baldaccini was born on 5th October 1975. He earned a Bachelor's and a Master's degree in Business Administration at Loyola Marymount University in Los Angeles. He currently lives in Spello, in the province of Perugia, with his wife and three daughters.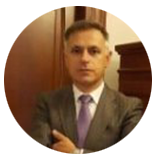 Claudio Becchetti
Director at Comear
Claudio Becchetti was born on 17th April 1966 in a small hamlet of the Municipality of Assisi (PG).
He was only 14 years old when, in 1980, he began his career in the mechanical sector as a collaborator to a small sole proprietorship company managed by his brother Lanfranco.
In 1987, at the age of 21, he founded Co.Me.Ar. where he overlooked Production and Sales activities.
In its first year of operation, the company succeeded in reaching a turnover of around 250,000 euros, with 10 employees.
To date, Co.Me.Ar. S.r.l., of which Claudio Becchetti is still President and Chief Executive Officer, is an internationally leading company for the production of high-precision mechanical components for the aerospace and industrial sectors, has about 150 employees and about 50 CNC machines.
In 1994, riding the wave of an evolving market and its many opportunities, he founded a second company, B.S.P., an engineering company specialising in the production of components for the bearing industry, of which he became President and General Manager.
Today, B.S.P. S.r.l. is direct supplier of all leading bearing manufacturers for the industrial, energy and railway sectors.
He also holds the following positions:
In 2006 he became a partner of FGM S.a.s. which, in 2014, converged into MECOM S.r.l., of which he is still the majority shareholder as well as Chairman of the Board of Directors.
In 2016 he was appointed General Manager and member of the Board of Directors of FARO INDUSTRIALE S.r.l.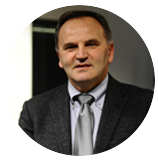 Renato Cesca
Director of NCM
Renato Cesca was born in Foligno on 10/02/1953; he is married and has one daughter. He obtained a technical diploma at the State Technical School of Foligno.
He is the President and founder of N.C.M. S.p.A., a company specialised in the manufacture of components and assemblies for the Energy and Aerospace sectors, with headquarters in Foligno (Italy), and also of H.T.C. S.p.A. – High Technology Center, a company founded in 2006 by eleven companies of the territory. H.T.C. is a centre that implements high-tech unconventional processes.
He is the regional President of CNA and Vice-President of Umbria's Advanced Mechanical Innovation and Mechatronics Cluster.
Flaminio Flavi
Fomap Srl
Flaminio Flavi was born in Foligno on 20/04/1962; he obtained a high school diploma at Liceo Scientifico "Principe di Napoli" in Assisi (PG), then studied Architecture at the University of Florence.
In 1982, together with his father and his brother, he founded FOMAP, a company specialised in precision engineering for the defence and Air Control sector. Since then, the company has developed by expanding its products / services for important programs in other high-tech sectors such as, Energy, Aeronautics and Space.
In 2006 he co-founded H.T.C. S.p.A., a centre that specialises in high-tech special processes, of which he is a member of the Board of Directors.
He is currently the Chairman and Chief Executive Officer of FOMAP.
Giuseppe Lepore
Director, Rampini Roberto Sorrentino, Director of RF Microtech
After a short experience at university, he became the head of Market Research at Perugina Buitoni, a position he held until 1970; he then became the Marketing Manager of a line of products at Tanara in Parma, a company of the Grace Group and the Marketing Director of one of Merloni's divisions in Fabriano.
From 1980 to1990 he was a management consultant and director of several companies.
In 1990 he became a member of the Board of Directors of Rampini Carlo S.p.A. with responsibility for Marketing and up to 2002 he was the Managing Director of Prinoth, along with Sergio Rampini.
Mauro Margherita
A.T.T. Srl Gruppo Angelantoni
After earning a degree with honours in aerospace engineering at the University of Naples in 1991, he obtained a scholarship at the MIP Politecnico di Milano – and obtained an MBA in 1994.
From 1994 to 1996, he worked for FIAT AVIO (Turbogas Division) of Turin, in the Marketing and Program Management Departments. From 1997 to 2002 he collaborated with Mandelli Industrie of Piacenza as head of Marketing and Business Development, contributing to a significant increase in the incidence of the aerospace sector on the total revenue (from 5 to 30%).
From 2003 to April 2006 he was the CEO of the Bremas-Ersce a company of the VEMER-SIEBER group in Valeggio sul Mincio, near Verona; from May 2006 to December 2008 he was the Director of Sales and Business Development Manager of MOTOVARIO S.p.A. in Modena.
Since 2009, he has been the General Manager of ANGELANTONI TEST TECHNOLOGIES based in Massa Martana (PG), an international industrial group operating in the field of environmental testing chambers; the company, which is part of the Angelantoni Industrie Group, had a  turnover of over 40 million Euros in 2017 and employs 250 people. Since then Mr Margherita has worked actively and successfully to expand the technological development and territorial reach plan of Angelantoni Test Technologies, which currently has 2 production facilities in Italy and 4 overseas branches for sales and technical support activities (Germany, France, China and India).
Since 2014, he has been the Sole Director of Kenosistec (Milan), a company that is part of the Angelantoni Test Technologies group, and operates in the ultr-high vacuum deposition chambers for the R&S and Decoration sectors.
Since July 2016, he has been the sole Director and shareholder of Turboalgor, an innovative start-up in the sector of energy efficiency for industrial refrigeration, controlled by the Angelantoni Industrie Group.
Francesco Ortix
CEO ART spa
After earning a degree in aerospace engineering in 2001 at the Polytechnic of Milan, he began his career at Scysis Ltd in Bristol (UK) as a satellite control software developer within the Advanced Technology Group. From 2002 to 2008 he took on the role of Project Manager at OHB Italia S.p.A. in the "Small Satellite" business unit. In recent years, he has participated in international projects, coordinating activities of industrial consortia of companies in the space sector.
At the end of 2008 he moved to the ART group at TEMIS S.r.l. to develop the aerospace market. From 2011, he has taken on the role of Chief Operating Officer of ART and in 2013 he also became the Chief Executive Officer. Since 2013, he has also been the CEO of Mate S.r.l., part of the ART group, working in the field of product certification services.
Umberto Tonti
President OMA
Umberto Nazzareno Tonti was born in Foligno in 1958 and since 1978 he has been working for O.M.A. S.p.A., the family business, of which he is now the Chairman and legal representative.
Founded in 1948, O.M.A. S.p.A. is today an Original Equipment Manufacturer and designs, develops and produces integrated aerostructures, mechanical actuation,  electromechanic, electro-distribution and control systems, rotor brakes, wheel brakes and accumulators, boasting a production of more than a million pieces a year for major civil and military programs for the world's leading companies of the industry, including: Leonardo, Lockheed Martin, Boeing, Airbus, Liebherr, Safran, Pemco. The privileged position adjacent to the airport grounds has also favoured  the consolidation of the aircraft, piston engines and jet repair sector. To add to its field of expertise, O.M.A. S.p.A. has constituted a newco in Tuscany, Sky Eye Systems S.r.l., which deals with unmanned aerial vehicles (UAV). The foregoing is the result of continuous investment in R&D, aimed also at improving the products and the processes.
Still tied to his origins and dedicated to the family business, Umberto Nazzareno Tonti now also holds the following positions: Member of the Board of Umbria Aerospace Cluster; Member of the General Council of Confindustria Umbria; Member of the Executive Board of Confindustria Umbria – section of Foligno; Member of the Board of Directors of Consorzio Aeroporto Foligno – Spoleto; Member of the Board of Directors of Fondazione Cassa di Risparmio di Foligno; Member of the Board of Directors of Aurora S.r.l; Member of the Board of Directors of Gepat S.r.l.; President of the Associazione Culturale Rasiglia e le sue Sorgenti.
In the past, he also held the following positions: President of Confindustria – section of Foligno; Vice-President of the Aerospace Cluster of Umbria and Vicar of the President in the Council of National Aerospace Cluster Districts; Member of the Board of Directors of N.C.M.; President of Verniciature Industriali S.r.l.; Member of the Board of Directors of TAV S.c.a.r.l. (Udine) and of TAV USA Co. (Texas, USA); President of OMA Engineering (London, UK).
Alessandro Castagnino
Secretary General
After obtaining his secondary school certificate in scientific disciplines at Liceo Benedetti in Venice, he studied Economics and Commerce, with Business specialisation at the university of Pisa. He specialised in "Management Control of Industrial Companies" at the School of Business Administration (CISITA) in Lerici.
From 1980 to 1982 he engaged in specialist training activities at the same school. From 1982 to 1996 he was an officer at Confindustria in La Spezia where he was involved in the logistics sector (port system and transport) and worked with companies in the defence sector. At Confindustria, he has served on numerous Technical Commissions and Committees.
Since 1996 he has been playing an active role in Confindustria Perugia where in 1997 he was appointed director and deputy general manager, a position he still holds in Confindustria Umbria.  He was appointed Secretary General when the Aerospace CLUSTER (2008) was incorporated.