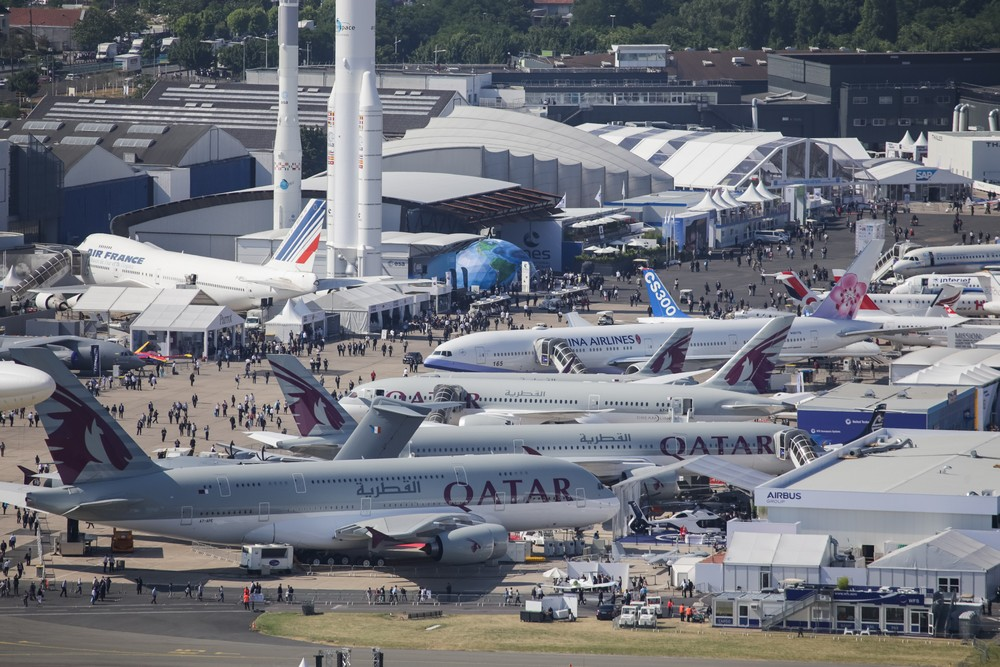 The International Paris Air Show is organised by the SIAE, a subsidiary of GIFAS, the French Aerospace Industries Association.
The 52nd show will take place at the Le Bourget Parc des Expositions from 19 to 25 June 2017, and once again will bring together all the players in this global industry around the latest technological innovations. The first four days of the Show will be reserved for trade visitors, followed by three days open to the general public.
Scope of the Show
Aircraft : Construction and assembly and sub-assemblies,
Space, spacecraft, satellite, telecommunications,
Aircraft engines, aerospace powerplant and related equipment,
Airborne equipment and systems (including weapons),
Pilot & navaids,
Cabin interiors,
Production equipment, tools and software,
Subcontracting (mechanical engineering and composite materials, aircraft interiors, etc.)
Composite materials and surface treatment,
Maintenance, product support & spares, transport,
Services,
Airport equipment and services.
Flying display
Each time the show is held, more than 150 aircraft are presented to visitors.
A number of there are involved in the flying displays held each afternoon.
These displays, which are always spectacular and often amazing, are one of the show's high points, giving exhibitors the opportunity to showcase their technological expertise and allowing visitors to discover the latest innovations.